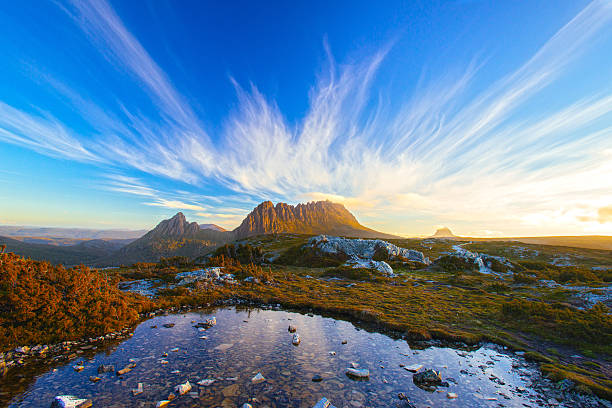 Tasmania is a place that is well-known for its natural beauty. On top of its natural wonders, tourists can also check out the destination's rich culture and arts landscape with its world-class galleries and museums. Even though it's a small state, it is packed with awe-inspiring destinations that visitors should definitely not miss out on. Here are some of the top things that you can do when you visit Tasmania, Australia.

First, check out Cradle Mountain. It is one of the most popular destinations in Tasmania, and is often a hallmark of most Tasmania holiday packages for tourists. Located in Cradle Mountain - Lake St. Clair National Park, this destination features more than 20 self-guided walking trails to choose from. These tracks can be completed within certain periods ranging from 20 minutes to 9 hours, depending on the level of difficulty chosen by the traveler. The very popular Overland Track is also found in this location. It is an amazing 6-day walk that will let travelers see the majestic scenes of this awesome mountain terrain. Hikers can expect to see wombats all year round in the area. Check out the travel map of tasmania or get the best tasmania holiday packages.

Second, if you wish to check out the local art scene, make sure that you visit the Salamanca Market. This gathering is held every Saturday, and features some of the biggest names in the local talent pool. There are more than 300 stalls, carrying everything from handcrafted woodwork to glassware, ceramics, and even fashion. The local artisans are known for making use of local resources to create their wares. Even the food is something to look forward to. If you are looking from scrumptious sourdough loaf or the world-famous Tasmanian cheese, the Salamanca market is definitely the right place for you.

Finally, a trip to Tasmania will not be complete without visiting Mona, or the Museum of Old and New. It is a unique kind of museum that is situated on the Berriedale Peninsula in Hobart. The building itself is an architectural wonder, being built into a sandstone cliff. It contains some of the finest art collections, ranging from the horrifying to the exquisitely interesting. If you are traveling with kids, makes sure that them to this fascinating museum because there are so many things to see that will definitely pique their interest. There are also interactive and entertaining displays that will definitely make your visit to this location unforgettable. You can read more on this here: https://www.huffpost.com/entry/why-tasmania-should-featu_b_14142934.